Usually at this blog I focus on advertising, but today I make an exception and write on timers. Of course, the entry is not about watches in themselves but about building a good Polish brand and its communication with consumers. We reserve the right away, that the entry is not sponsored and I do not have any benefits, I write that it is advertising for the product will be a dime a dozen.
Gerlach Foundation
The good old proverb says, that the best jewelry for men is? Watch! Absolutely agree with that, and if there is a mechanical watch is no longer in general I'm in the sky taken. We all know the present for years in Poland brands like Swatch, Tissot, Adriatica i Atlantic. There's so much, that stand out in the crowd is very difficult. It is difficult does not mean impossible. Very interesting way to build brand has G. Gerlach Polish Foundation for the Development of Technical Thoughts and Precision Engineering. I'll start with what they write about themselves:
Idea Foundation born during the long discussion on the Polish industry, design (Now it says "Design") and product…

Thus was born the idea of ​​creating Foundation - Institutions, which will help promote the Polish technical thought and enter into force on the Polish projects. We want to show, and in Poland and abroad, that products labeled "Made in Poland"Are of the highest quality and we can be proud of them.

As a patron of the Polish chose industrialist, who in his factory building measuring devices and gauges at the highest level. It was his time Wokulski…
The idea turned into action, and act in a good product… so the resulting Watches Made in Poland. In total, probably interested brands Foundation would be small if it were not"something" which uniquely identifies them. To "something" can be called a perfect market timing, the need to stand out in the crowd "swiss". To "something" Gerlach Foundation It merged with extraordinary design, high quality of workmanship, customer service and… the names of the products offered. Do not say anything you M / S Batory? Lux Sport? ORP Orzel or maybe CWS Falcon? You know those names? Exactly what are the Polish brand – transatlantyk, deserved a submarine or a perfect Polish motorcycle. As for me, I already have a great brand that is M / S Batory i PZL P.50. They will, of course, the next. My watches purchased online store, no big truth? However, I was pleasantly surprised by receiving the shipment with the watch PZL P.50 from the courier. Now, instead of bubble wrap envelope I received a wooden box and watch it, with a spare strap and tool watchmaker – gallery. PZL P.50 a Polish fighter so air box to watch his name is very much on the spot.
Gerlach Foundation is present on the facebook.com which presents new designs of watches. Projects within the framework of Polish designers perform competitions!
Polish projects are more, they can be seen in the design, music – Miss banned – Independence Foundation project, Surge Poland – -patriotyczna historical clothing available on – line and niche stores. For now, Polish brand not penetrate the collective consciousness as "Western" counterparts flooding shops but a matter of time and advertising activities. In the words of a classic "better product disown worse" and so it will be this time.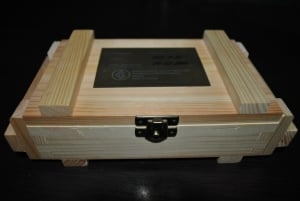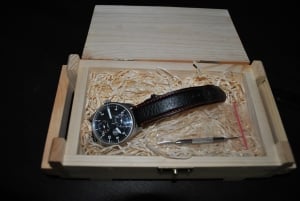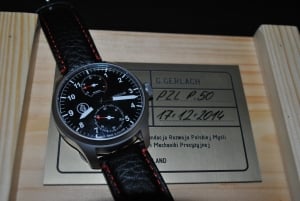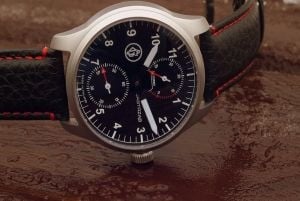 Comments
Comments