Each, who runs the company or managed by someone, is sometimes a day, What is it that the only thing on his mind is to slam the door and go out into the world. Simple operation, and yet many of us do not do it only common sense. And it is a mistake! You should just get up, go out and …
I co potem? You do not know? I already know. A few years ago I discovered a place where I escape to truancy. That's what they call me at the day when you see, I have enough of everything and leave the office with the information, I would be for a day or two offline. I will say more, truancy become a few years a regular part of my job. But after another.
As I said it is a moment, when you do not know how to try, and everything is against us, a to 10001 updates Windows'a does not give us work, and then the client suddenly remembered, that something needs to asap, and thousands of other issues and problems fall on the head. Nay. How would they try, it still goes out unlike the intended effect. What does it mean? That is the best time to truancy. In my case it is a trip to one of the favorite destinations or Poznan or Castle.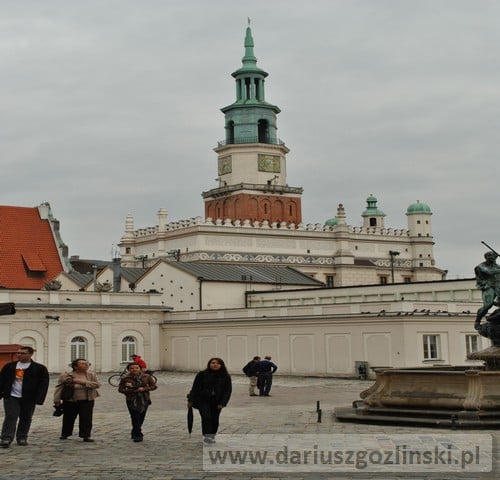 I do not know why, but I love Poznan (every day I work in Warsaw – concrete garden as they say teases). I love Old Market Square, Lazarus with beautiful Wilson Park, Lake Malta, and even around Old Brewery 🙂 Ale tak naprawdę jeżdżę tam, to meet with friends, with people who in my opinion are like from another planet compared with us, from Congress.
Other, much more important place for me, this is my private castle. Why do you call it? Because you do not want to give his name or location, where is. This is my place, and so is expected to remain.
Truancy is nothing but a lonely trip in Poland. Just pack my things, camera, I get in the car (or on a motorcycle) and I'm going on a trip with the accommodation for Castle. The route is always planning new towns to visit. Often we do not realize how beautiful places in our country, While museums, mansions, villages waiting for our visit. Not to mention the various types of visits to local pubs and inns. Anyway, I finish my journey Castle, Therefore, it is worth it to write a few sentences.
I'll start with this, it castle as the castle. But FOSE, most, gate and grille. It has towers and crenellated walls. Ot, there such a castle. Why did I choose this particular, and no other? Now the castle is located next to the tiny picturesque town. To a larger group of people, is about 30 km, is far from the tourist routes, highways and other attractions. Nay, surrounded by a park with great views and a nice river. But the main thing is that, that from the time 18.00 the lock is only my! And this is the time, when I'm there Castellan!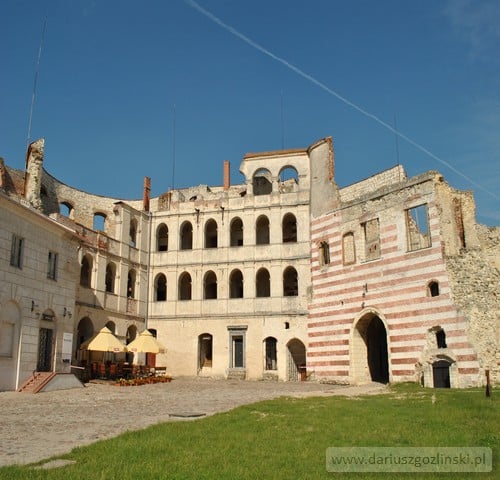 Around the castle is the one prepared for visitors to the Chamber (bedroom with bathroom). By day, the castle museum operates normal, and after its closure'm the only one, which has a right to be there and to have the keys! Thus, when 18.00 can not enter without my permission! My castle is siermiężny, there is no spa, Jacuzzi or even a restaurant. After all I'm going to town and there… small restaurant with regional dishes, You can buy wine from a local winery or bread with homemade bakery. Idyll as in the world by the stove. Another world. After a long day of traveling is not how to sit on the walls of the castle with a glass of wine, enjoy its taste and enjoy the view of the surrounding area. The sun setting behind the walls, noise and lack of people park. No urban noise. This is, what I love there most. Just reset. And when I wake up in the morning, I open the window and see the castle deer strolling. Then I go on the walls, Castellan would like to look at the real estate and the rising sun. As I write these words, the mere mention of it I smile from ear to ear.
A lot of positive feelings, ecstasy caused by the beauty of nature, the atmosphere of the place makes, that after a two-day trip back as good as new. Therefore, in my calendar truancy a fixed position and you also recommend them. Worth a try and no matter whether they are top, Masuria or any other place. Important there would you feel there so, like me on my Castle.
p.s. The castle is not mine as owner, This option is for now a plan for the future. Photo gallery of truancy you can see on Pinterest.com – LINE
Comments
Comments